Petite Mouse disinfectable mouse
Fully approved by Infection Control Teams and readily accepted by users. The medical mouse that is a pleasure to use.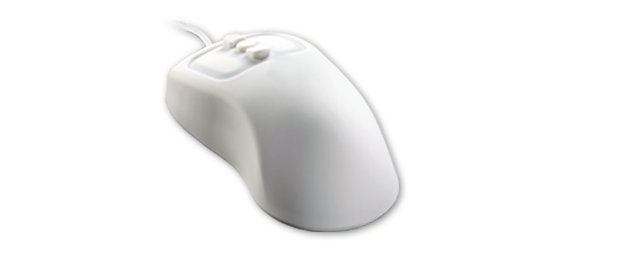 This hygienic white mice meets medical industry standards and withstands treatment with surface disinfectants, allowing you to safely integrate it in your cleaning protocol. Our medical mice are fully-sealed and fully functional.You'll find glide and touch instantly familiar. The innovative five-button design allows scrolling and selecting with ease. Choose Petite Mouse if you like a mouse with a streamlined body.